本田ゆうこ
風水藝術家 / 風水家
株式会社ラック&ハーモニー 代表取締役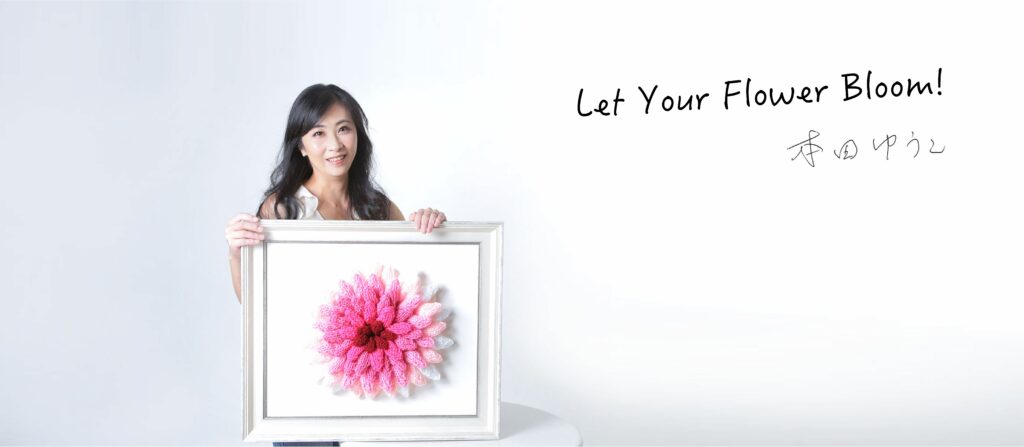 東京都在住。中国の古代思想の風水学を巧みに芸術的表現へと応用し、風水藝術を生み出した風水藝術家。特に毛糸を用いて"DESTIKNIT"と名付けた風水藝術作品は、生命力と希望に溢れるエネルギッシュなものから優しく繊細なものまで幅広く、現在多くの作品が称賛され、受容されている。日本で展覧会開催などの活動はもちろんのこと、海外でも活躍している新進気鋭のアーティスト。
Yuko HONDA

Feng Shui artist/ Feng Shui master
CEO of Luck & Harmony, inc.
Resides in Tokyo. She is a Feng Shui artist who has successfully applied the ancient Chinese ideology of Feng Shui to artistic expression and created Feng Shui arts. Her works of Feng Shui yarn art, collectively known as DESTIKNIT, range from energetic and hopeful to delicate and gentle, and are widely recognized and acknowledged. She not only holds exhibitions and other activities in Japan, but is also active as an up-and- coming artist around the world.